Pfalz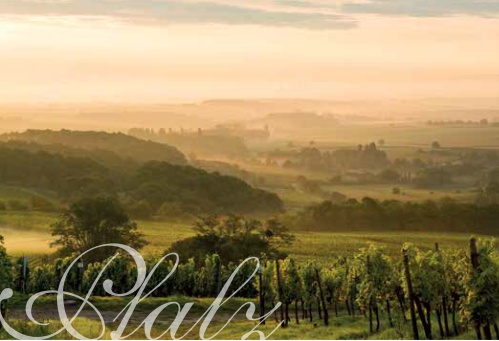 Feel good on holiday in the Pfalz
Four holiday regions in the Pfalz invite you to spend your vacation under the sun and stars. Camping fans will be attracted to the warm slopes along the 85-km-long German Wine Road, while the Pfälzerwald nature park, 180,000 hectares in size, features the biggest unbroken area of forest in Germany. The lovely Rhine valley plain tempts visitors to ramble among vineyards, orchard plantations and vegetable fields.
More than half of the region's campsites are open all year round. Many of them offer large-sized motorhome pitches. From here you can make unforgettable trips with the whole family, e.g. into the Pfalz hills which include among others the Donnersberg, 687 m high, whose lofty plateau was inhabited as long ago as Celtic times.
Over 100 museumsEurope's biggest dinosaur exhibition in Kaiserslautern
Several dozen castles, fortresses and churches
20 experience parks and zoos
Biosphere house in Fischbach with tree-top path and bird-of-prey show
8 golf courses
Around 13,800 km of well-signposted cycling and hiking trails
Unique in Germany: more than 100 hiking huts to get some rest in
More than 200 festivals annually – ranging from rustic to elegant
Europe's biggest variegated sandstone landscape, which not only climbing fans will find spectacular
The 2000-year-old ancient Imperial city of Speyer with its famous cathedral, which is part of the UNESCO World Cultural Heritage
Fun for all – 53 km of railbike track in the Glan valley and South Pfalz
Authentic copy of a Roman galley in Neupotz – everyone can join in the rowing!
* * * * * * * * * *
Further tourist information is available on www.pfalz-touristik.de